2017 POLARIS Ranger XP 900

Transmission Assembly

oem #:1333704
ITrack Pro
$2399.00
Transmission Assembly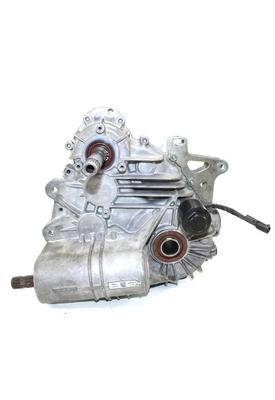 Call us!
(712)348-1676
604 Profit St
SANBORN, IA 51248
US
2017 POLARIS Ranger XP 900 Transmission Assembly
$2399.00
Tag #:

7818

OEM #:

1333704

VIN #:

4XARTE878H8022751
RECONDITIONED:
All RPM rebuilt transmissions are completely taken apart. All cases are hot-tanked and/or pressure-washed. All internals are completely inspected. All bearings are always replaced. Shift forks and gears are inspected and replaced if needed. All seals are replaced. Backlash is set to oem spec. This transmission 's turf mode gears have been deleted. The turf mode actuator is still installed, but it will not engage/disengage any gears. Turf mode seems to be a problem for many polaris owners so we have upgraded this transmission so that it does not detonate from oem design flaws.
Core Return: This price includes a good core return. You do not have to ship us the core before purchasing this item. We will ship you a return label. If you have any questions regarding the core retun, please send us a message! No core return will be an additional $1000. A bad core return will be an additional $400
Buy it on ebay!

Other Suppliers Near This Location